Do you literally have relationship, marriage problem & need to return your lost love back, Bring peace, love and happiness in your marriage, Marriage spells, Love spells. Tap Here Now for a solution
The tragic news of the death of Nigeria's Chief of Army Staff General Ibrahim Attahiru has left the whole nation in shock.

His death was as a result of a plane crash that occurred near the Kaduna International Airport earlier in the evening. The plane crash claimed the life of all passengers on board.
Since after the news of his tragic death, social media has been filled with eulogies and reactions.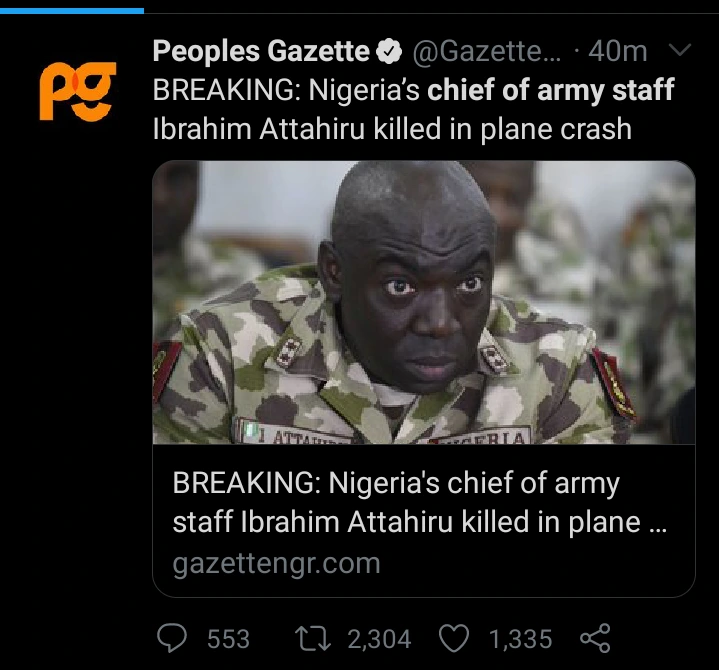 To this, Chidi Odinakalu who is the former chairman Human Rights commission and also a professor, has taken to his twitter handle to recall what the late Chief of Army Staff (COAS) told him barley 48hours ago before this his untimely death.
According to Chidi Odinakalu, they both met 48 hours ago, and the late Chief of Army Staff reminded him of all the attributes why most of his officers are hopeful since he took over as the COAS.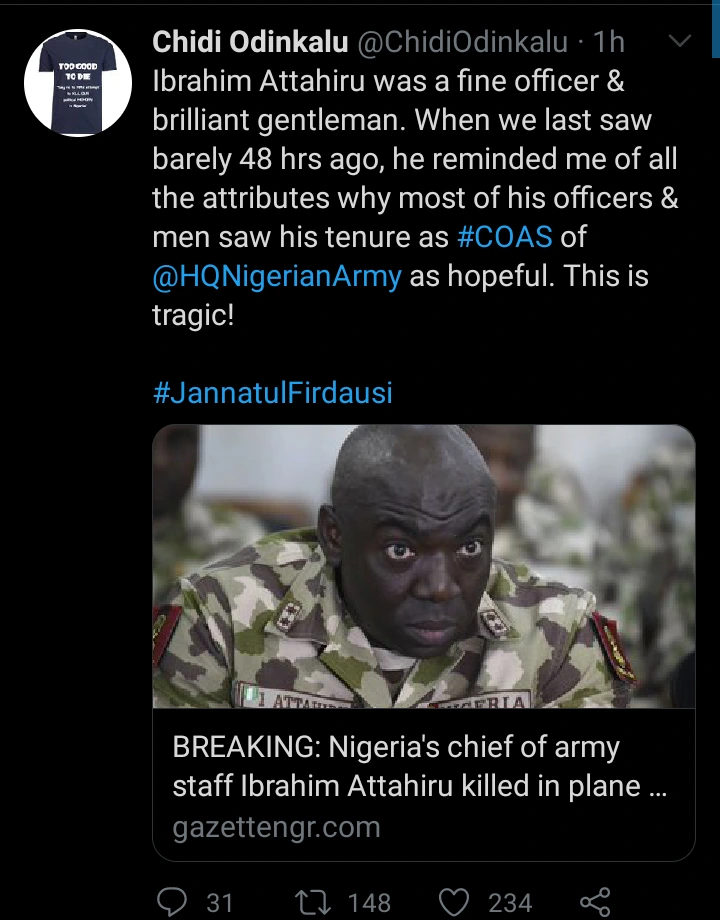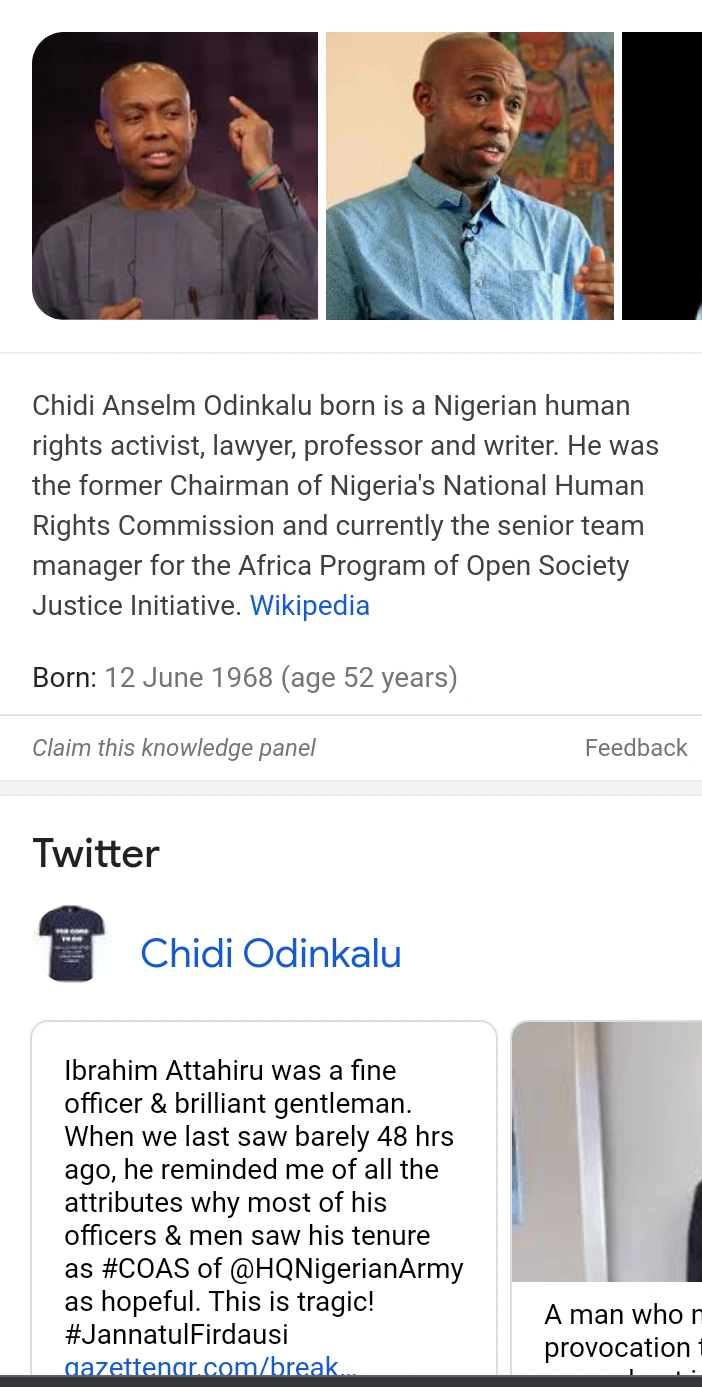 This is indeed a tragic loss to the nation
May Allah grant his family the fortitude to bear this loss.