Do you literally have relationship, marriage problem & need to return your lost love back, Bring peace, love and happiness in your marriage, Marriage spells, Love spells. Tap Here Now for a solution
Kaduna State Governor, Mallam Nasir El-Rufai, is fond of posting motivational quotes and Quranic verses on Twitter to educate his followers.
He posted another Quranic verse on his Twitter handle on Wednesday morning and it has generated massive reactions on social media.
He said: "MID-WEEK REMINDER:" And rely upon Allah; and sufficient is Allah as Disposer of affairs. " -Holy Quran-Surah Al-Ahzaab (21:5) "
Many social media users have reacted to the post. Some said Elrufai quoted the wrong Quranic verse, while others said the Governor should leave preaching to the clerics and focus on governance.
See some reactions below.
Bello Jibrin said: "A leader to remember Allah is a good step and relief to his followers Ameen. May Allah guide your actions to the right path Amen. "
Lawan Bukar said: "Indeed, Allah is the best retaliator. He sees everything and everything must be accounted for. Failure to do that is costly. Everything we do to people will be done to us by Allah. "Whoever does good for others will reap good, and vice versa."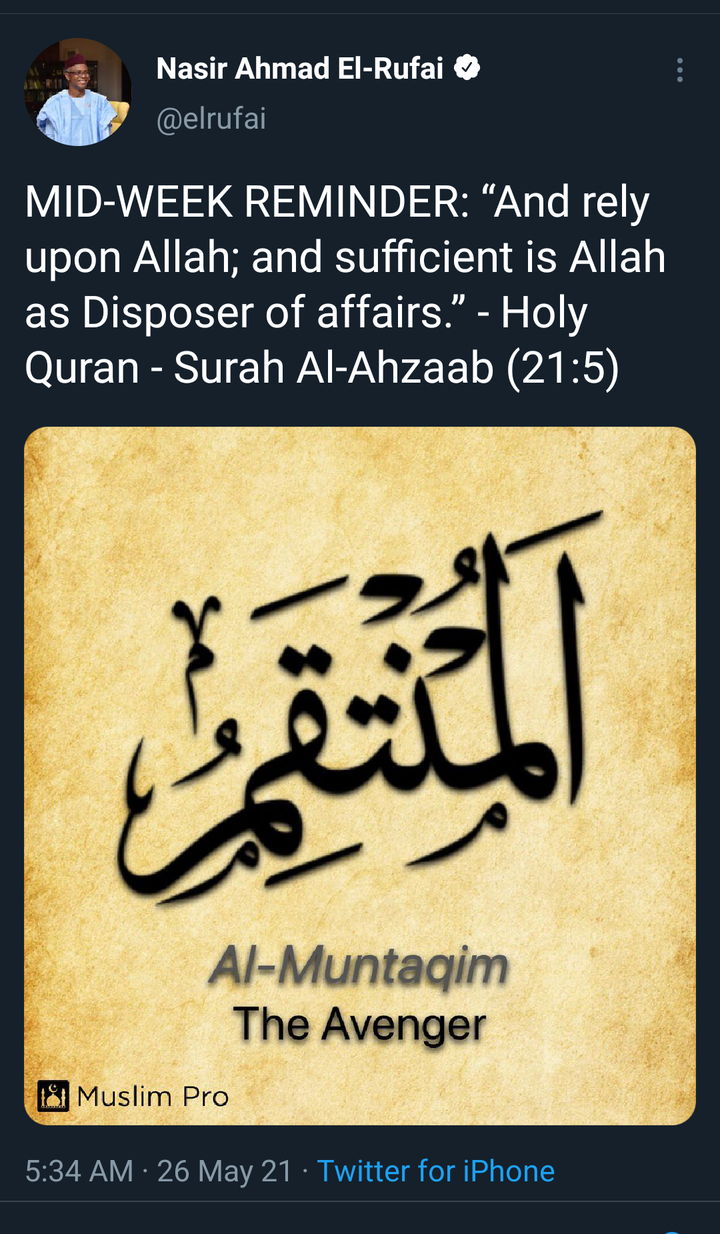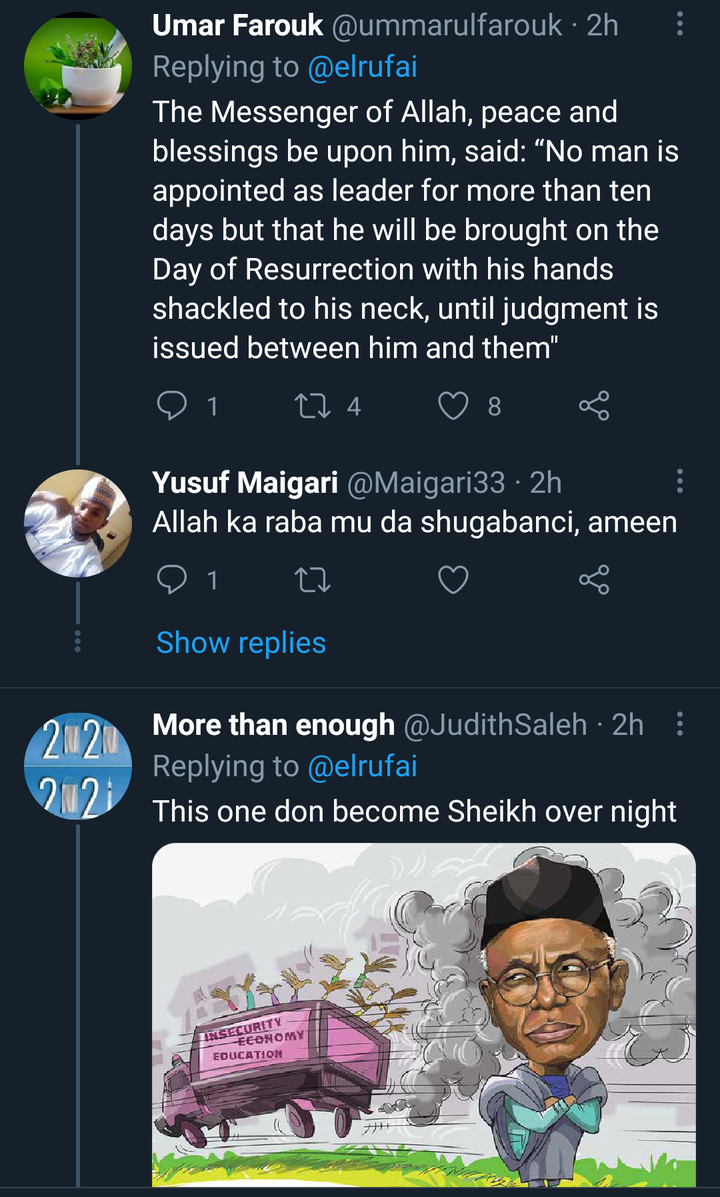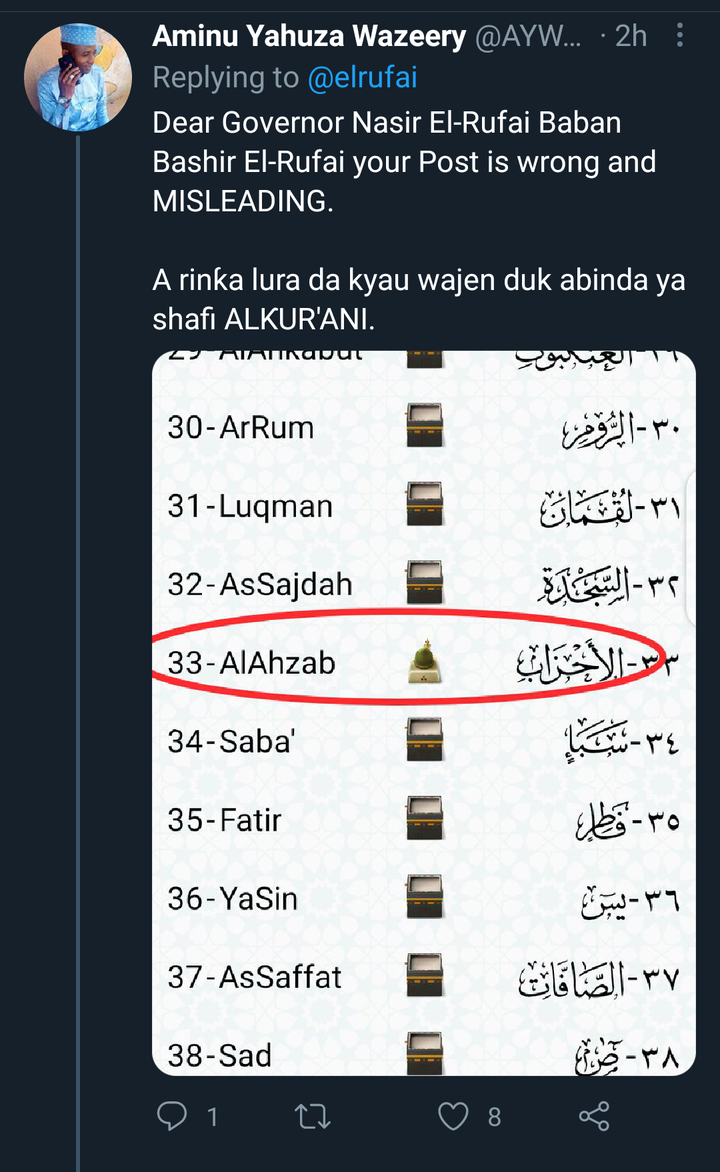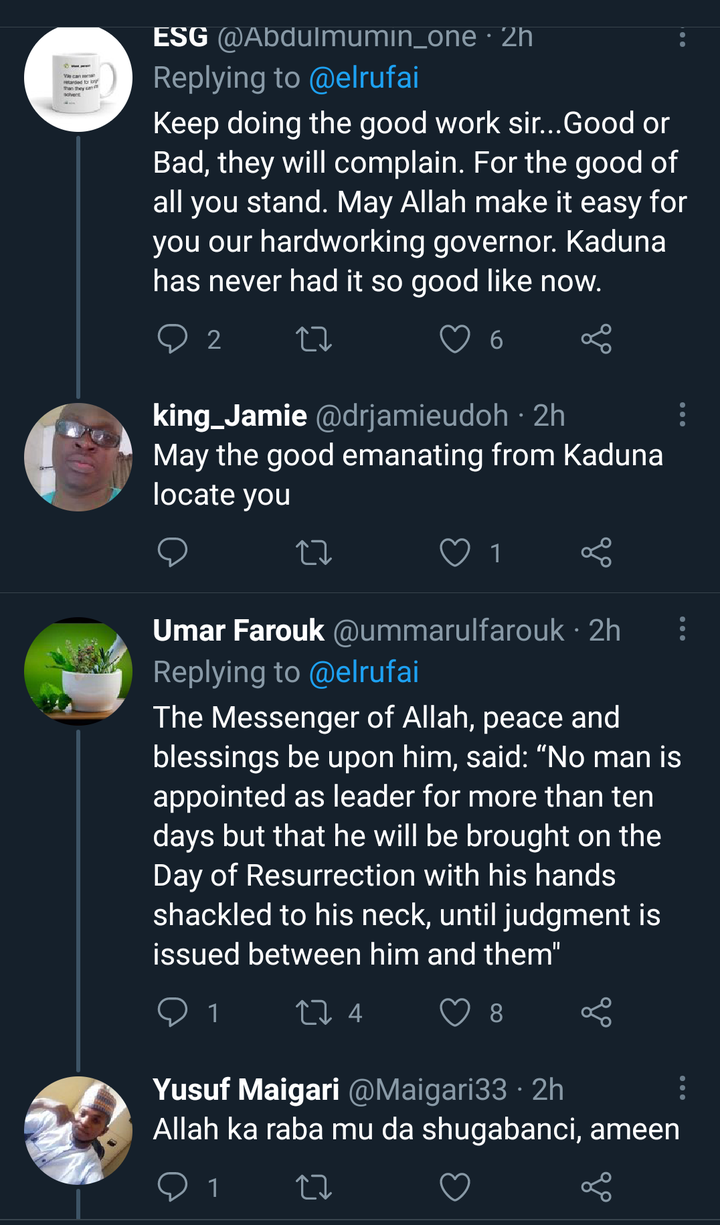 What's your opinion on this? Drop your comments below. Like and share.