Do you literally have relationship, marriage problem & need to return your lost love back, Bring peace, love and happiness in your marriage, Marriage spells, Love spells. Tap Here Now for a solution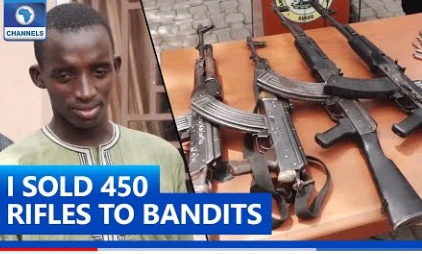 According to news from Channels TV, Nigerian police have just nabbed four suspects from Niger Republic who have confessed to selling four hundred and fifty rifles and ammunitions to bandits in Nigeria.
The suspects, whose leader identified himself as Shehu Alli from Niger Republic, were nabbed in Zamfara state and they have now confessed to supplying arms to terrorists and bandits in the Federal Republic of Nigeria.
Speaking in an interview posted by Channels TV to their official YouTube page, Shehu Alli confessed to being in the business of selling rifles to bandits for the past three years and his specialization was guns and rifles which he transported from Niger Republic to Nigeria to sell to the bandits.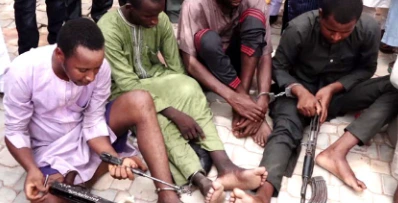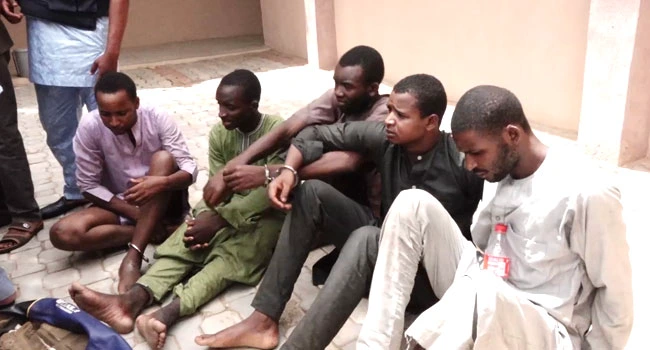 "The gun I bought for six hundred naira, I sell them seven hundred to eight hundred thousand naira to bandits, and the ones I bought for nine hundred naira, I sell them 1.2 million," he said in the interview.
He said for ammunitions his profit was two hundred naira because he bought them at the rate of one thousand naira and sell then for one thousand two hundred to bandits.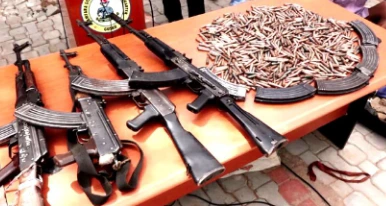 Watch Video Online // Watch On YouTube >>
This is welcome act by the Nigerian police who was said to collaborate with the state government towards nabbing these gun suppliers. The next act should be a thorough investigation on who are the particular buyers of these ammunitions and the places their business are held. If this path is taken, the police would be on the right road to arresting the major figures involved in their heinous acts and serving justice to them.