Do you literally have relationship, marriage problem & need to return your lost love back, Bring peace, love and happiness in your marriage, Marriage spells, Love spells. Tap Here Now for a solution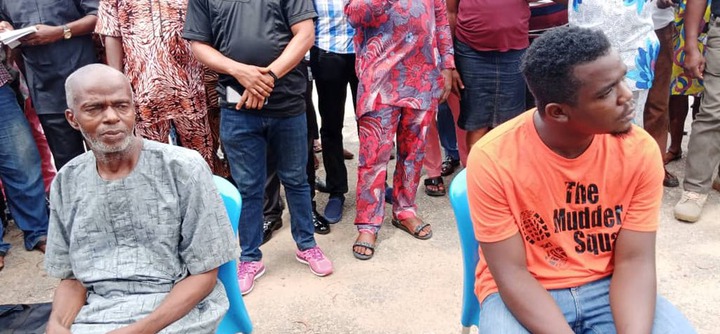 The Akwa Ibom police decided to parade Udak Akpan, the prime suspect in the murder of Iniobong Umoren. Udak was arrested weeks ago and kept under police custody because he would be killed by angry mobs. The suspect was interrogated by the media and the police also answered some questions regarding the case.
During the parade of the suspect, Udak Akpan was seen wearing an orange shirt and a blue jean. Some words were written on his shirt and it stirred up reactions among Nigerian on social media.
On his shirt it was written "The Mudder Squad".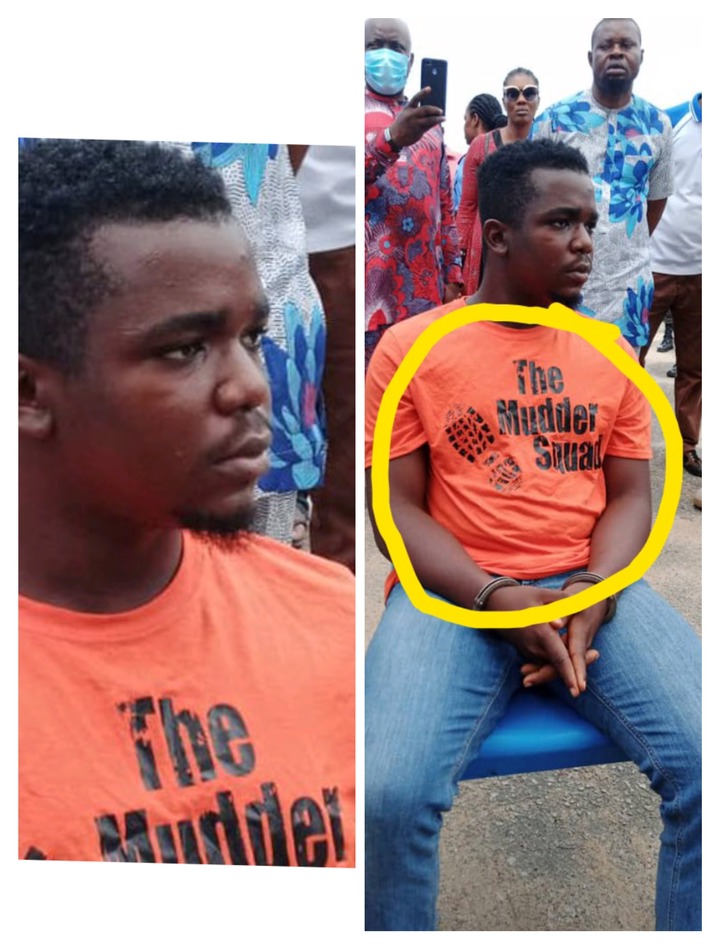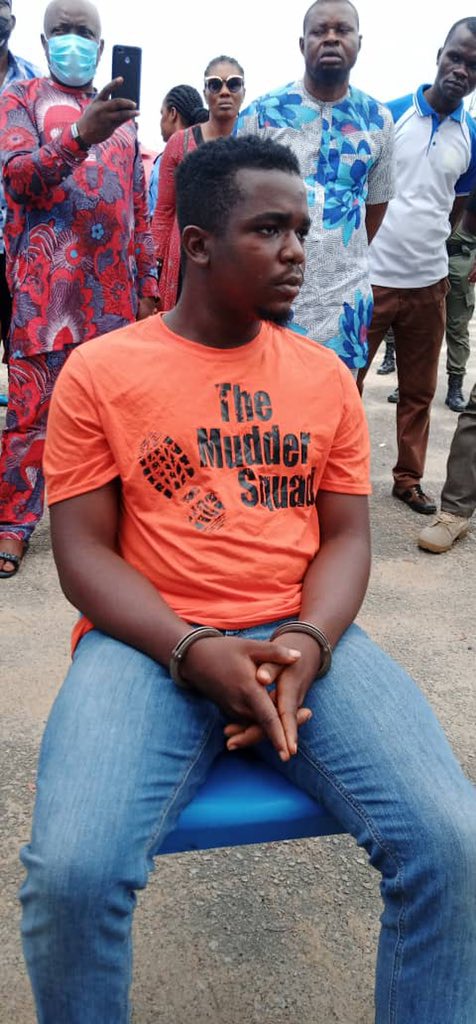 Nigerians found these words written on the shirt of Udak Akpan very insensitive and many believed he was mocking the death of the poor, innocent girl. A few others wanted to know if he intentionally wore the shirt as they felt it won't help his case.
See some of their comments below after they saw what was written on his shirt.