Do you literally have relationship, marriage problem & need to return your lost love back, Bring peace, love and happiness in your marriage, Marriage spells, Love spells. Tap Here Now for a solution
A Twitter user with the username Osiberu Temitope Shagamu has detailed what happened when he went to acquire fried fishes in his neighborhood last week in a tweet that is currently going popular on Twitter.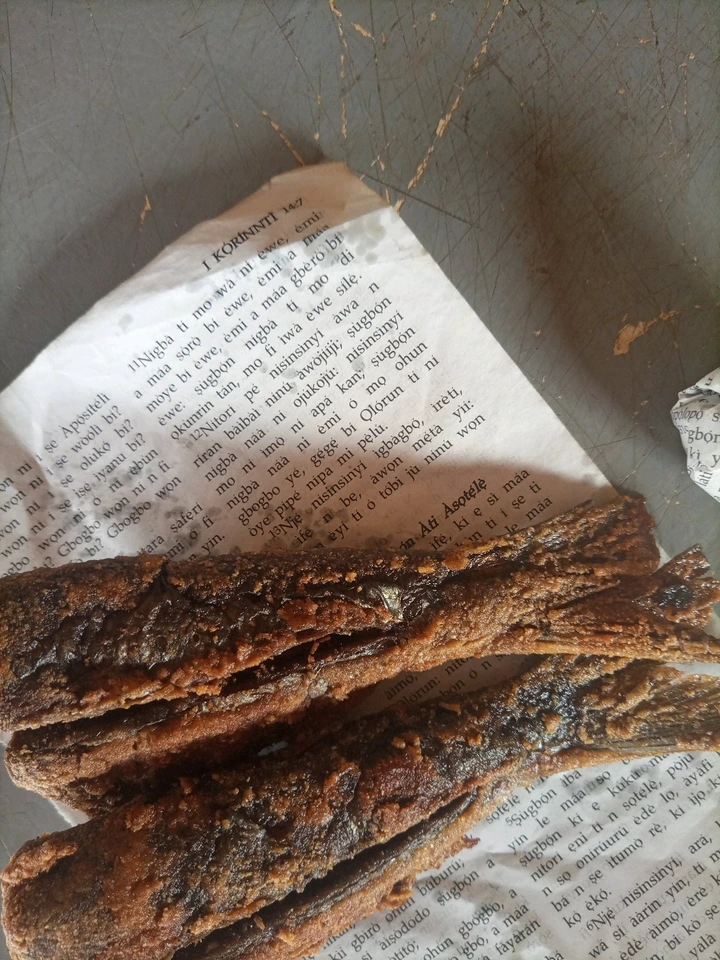 According to what he claimed, because he was hungry and there were no food sellers in his area due to the Ramadan Festival, he chose to buy fried fish from a man selling it, and when he arrived, instead of using normal paper to sell the fishes to him, the man used the Bible, which is the Christian Holy Book.
The Twitter user claimed he felt enraged when he witnessed him selling the fish to him using the bible.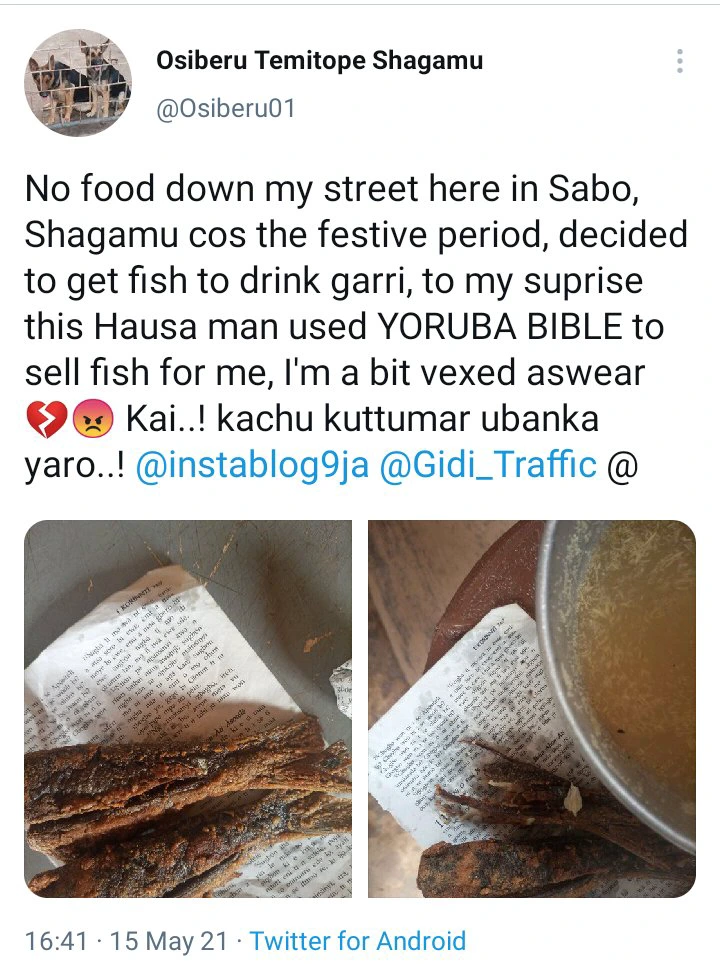 Some social media users who saw the posts reacted by expressing their disappointment about the culprit.... Continue Reading to See How People Reacted >>>