Do you literally have relationship, marriage problem & need to return your lost love back, Bring peace, love and happiness in your marriage, Marriage spells, Love spells. Tap Here Now for a solution
The death of Chief of Army Staff, Lt. Gen. Ibrahim Attahiru has no doubt, shaken the country to its very foundation. It was one shocking news coming at a time it was least expected in Nigeria.
Attahiru reportedly died alongside other 12 passengers in the Airforce Plan in Kaduna on Friday evening.
Just on Wednesday, the late Chief of Army Staff was represented at a 3-Day Capacity Building Workshop which was organized for public Relations Officers by Directorate of Army Public Relations in Abuja.

Addressing the officer through his representative, Major General Ben Ahanotu the Chief of Policy and Plans, Attahiru encouraged them on the need to enhance their capacity building on information management.

He told them that the workshop is necessary in order to enable them handle the myriad of security challenges that are currently confronting the nation.
Below is the screenshot of his message to the officers as reported by legit news.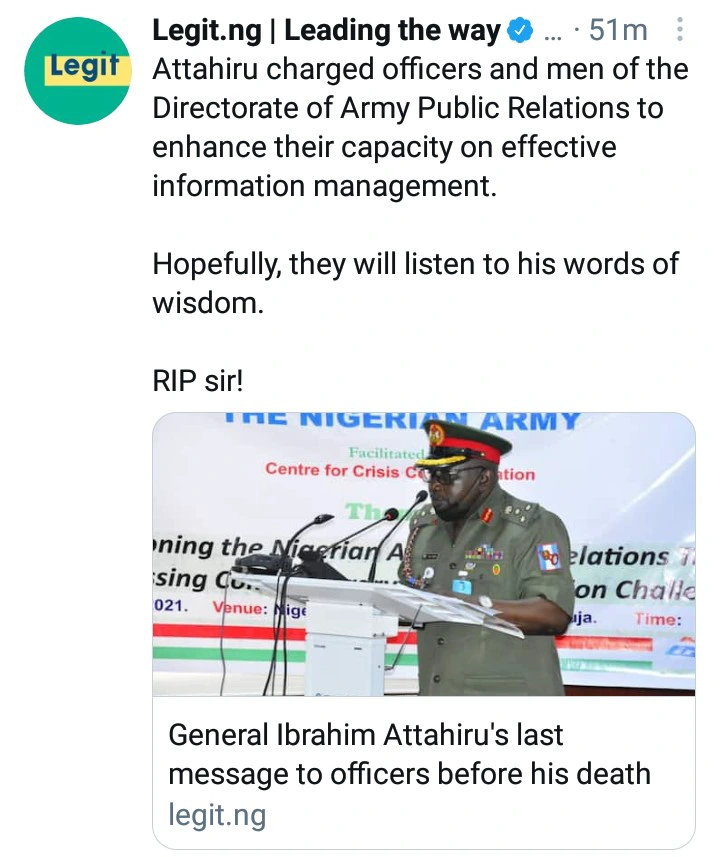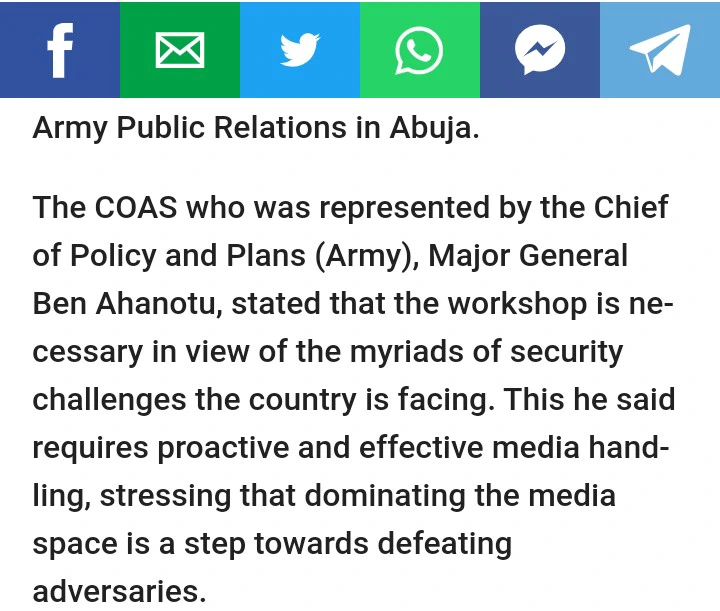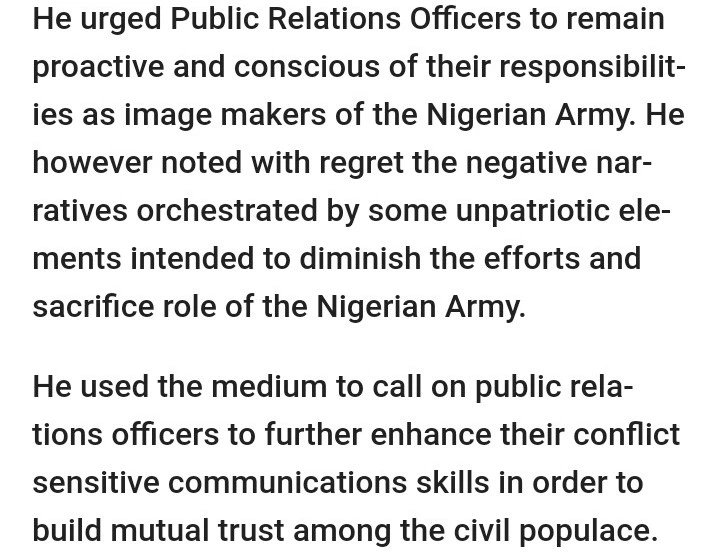 Just two days after this charges was made through his representative, Attahiru was reportedly involved in a fatal plan crash that claimed his life alongside others.
Attahiru was said to be one Army Chief who used the privilege of his office to boost the morale of the young officers under him. He was said to have pleaded their courses in the area of salaries increments and prompt payment of allowances.
He would definitely be remembered for his good deed. Although, his tenure was short as Chief of Army Staff but his legacies will continue to speak for him even in death.
May his soul rest in peace.