Do you literally have relationship, marriage problem & need to return your lost love back, Bring peace, love and happiness in your marriage, Marriage spells, Love spells. Tap Here Now for a solution

Daddy Freeze has reacted to the viral video of a pastor celebrating the death of Prophet TB Joshua, the viral video was suggested to have been recorded on Sunday, immediately after the death of Prophet TB Joshua.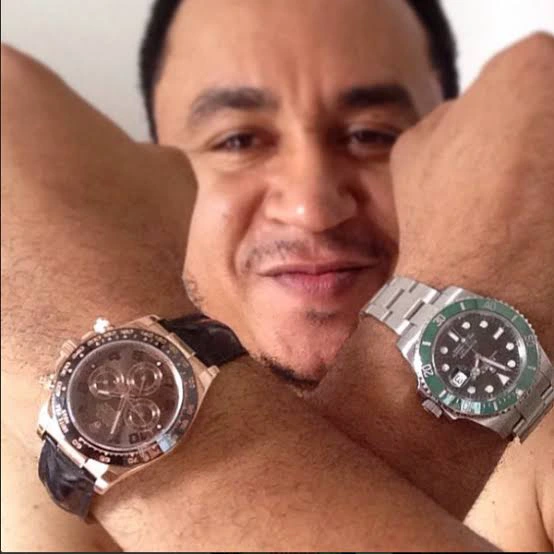 Reacting to the video some hours ago, Daddy Freeze made it known that he is shocked that Christians would be celebrating the death of someone, he made it clear that even though they were sworn enemies that don't give him a right to mock or celebrate the death of another person.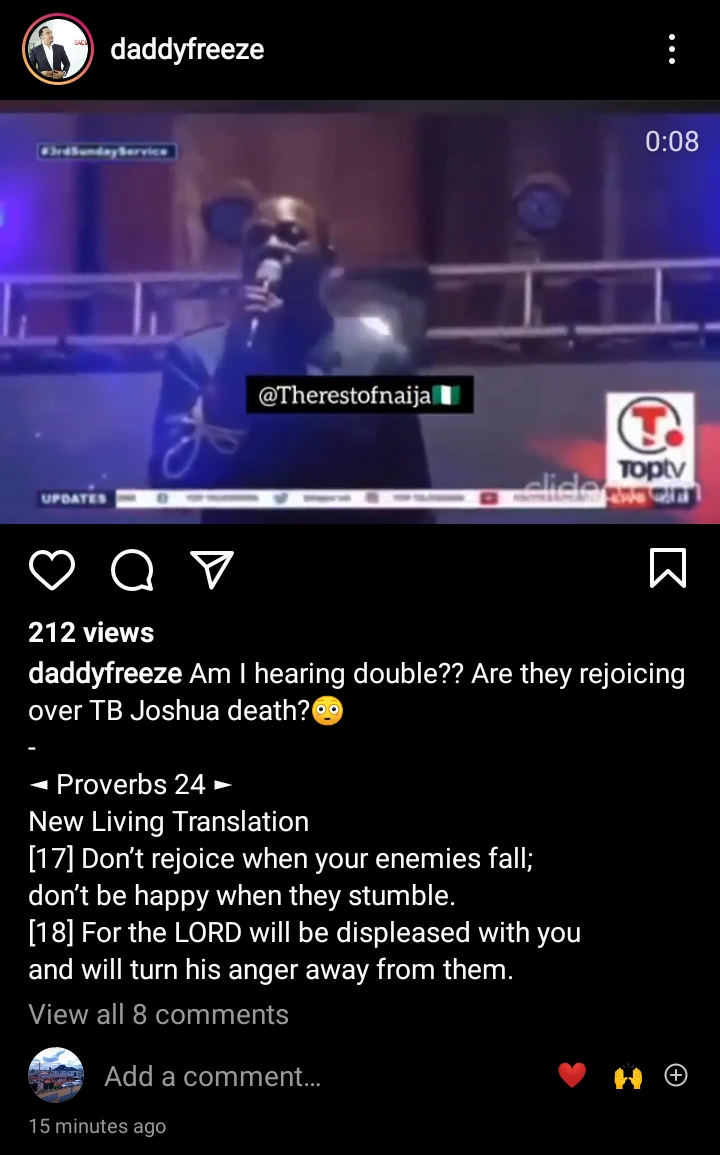 He felt disappointed with the video and made he couldn't believe his ears, Daddy Freeze has made it known that severally that it's not good nor is it a Christ-like behaviour to mock or be happy with the death of your enemy or anybody, he supported himself with a Bible passage that clearly states that we shouldn't rejoice when our enemies fall or die.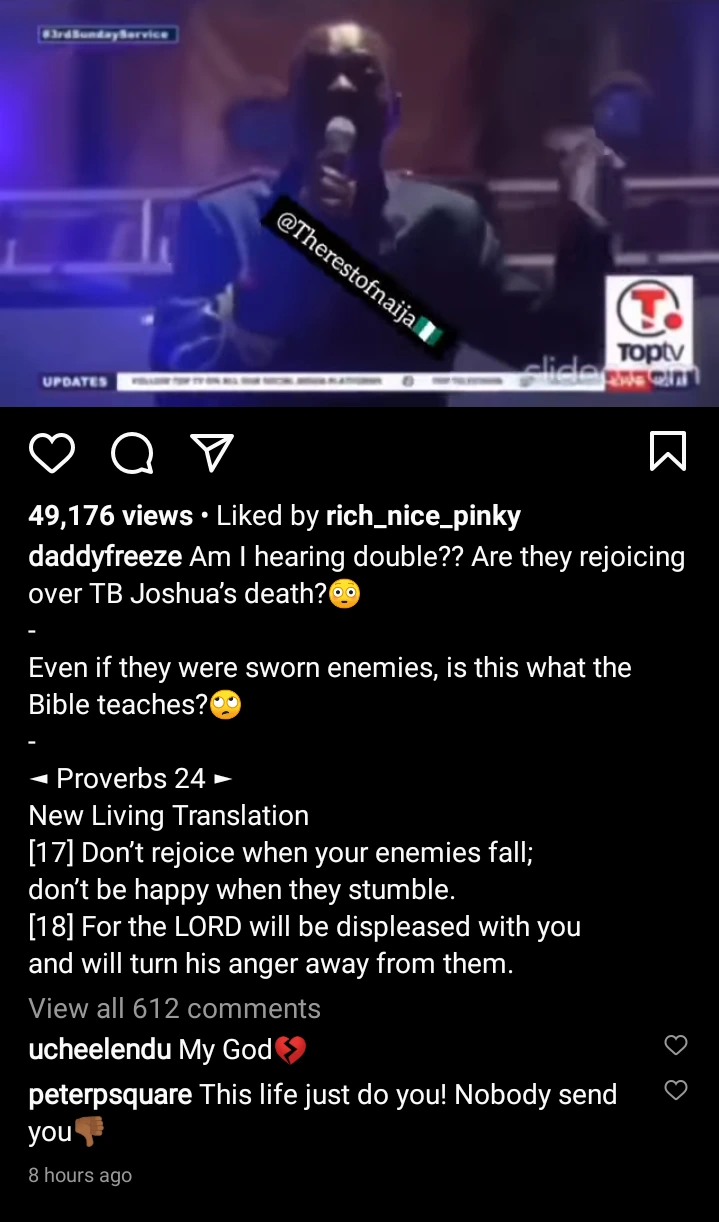 Watch video https://www.instagram.com/p/CP1cxwAgjmi/?utm_medium=copy_link