Do you literally have relationship, marriage problem & need to return your lost love back, Bring peace, love and happiness in your marriage, Marriage spells, Love spells. Tap Here Now for a solution
Human beings have their different opinion about issues pertaining to Love. Biblically, a man is expected to marry only one wife but some other religions allow Polygamy. Though dating has little to do with this, a man is expected to date one woman at a time, if he wants to have peace. When a man tries to date two women, then he must be ready to keep it as a secret from both of them, so as to ensure peace for himself and his two women. Most importantly, it is better for a man to date one woman.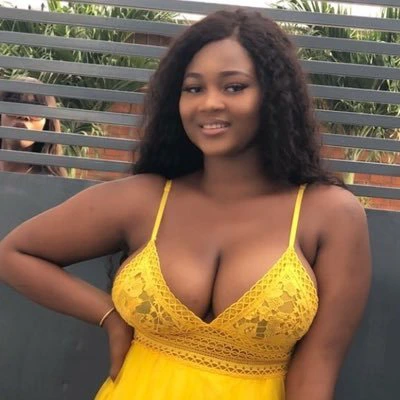 However, a Twitter user identified as Billz made an important revelation on Twitter. In a recent tweet, she revealed the category of men who will never date two women. "a man who knows what he wants will never date two women", She tweeted. This simply means that any man who dates two women does not know what he is doing. This is definitely her own personal opinion and you can scroll down to see how Twitter users reacted to her post. You can also drop your own comment in the comment box below.
See Twitter Post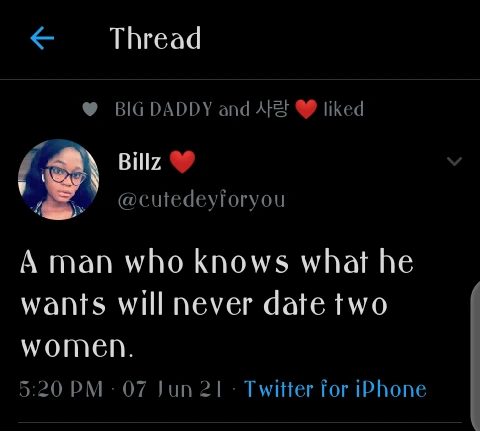 See Reactions