Do you literally have relationship, marriage problem & need to return your lost love back, Bring peace, love and happiness in your marriage, Marriage spells, Love spells. Tap Here Now for a solution

There is a popular saying that says; 'there is dignity in labour'. This simple adage that glorifies hardwork should be the watchword for our youths. It is agonizingly shameful that most of our youths today do not derive joy from jobs that give them dignity instead they venture into all sorts of illegal means to acquire wealth.
However, it is still comforting to discover that there are still many youths out there, who believes in the idea that hardwork is the only way to success.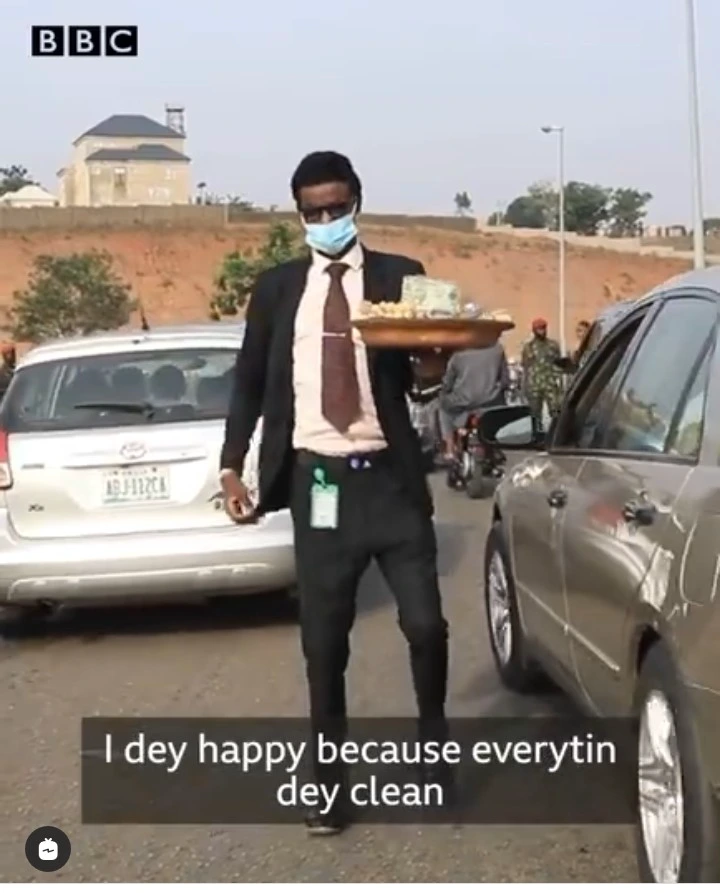 Recently, one Zubairu Ibrahim has become popular because of his passion and enthusiasm about his kola nuts business. The 24-year old native of Kaduna state stays in Abuja where he hawks kola nuts in traffic jams.
According to him, he finds it passionate to dress good while doing business. He loves to wear his suit always while hawking kola nuts. He further revealed that every morning, he will polish his shoes, iron his shirts, wear his glasses and nose mask, and then wear his suit, before going out to sell kola nuts.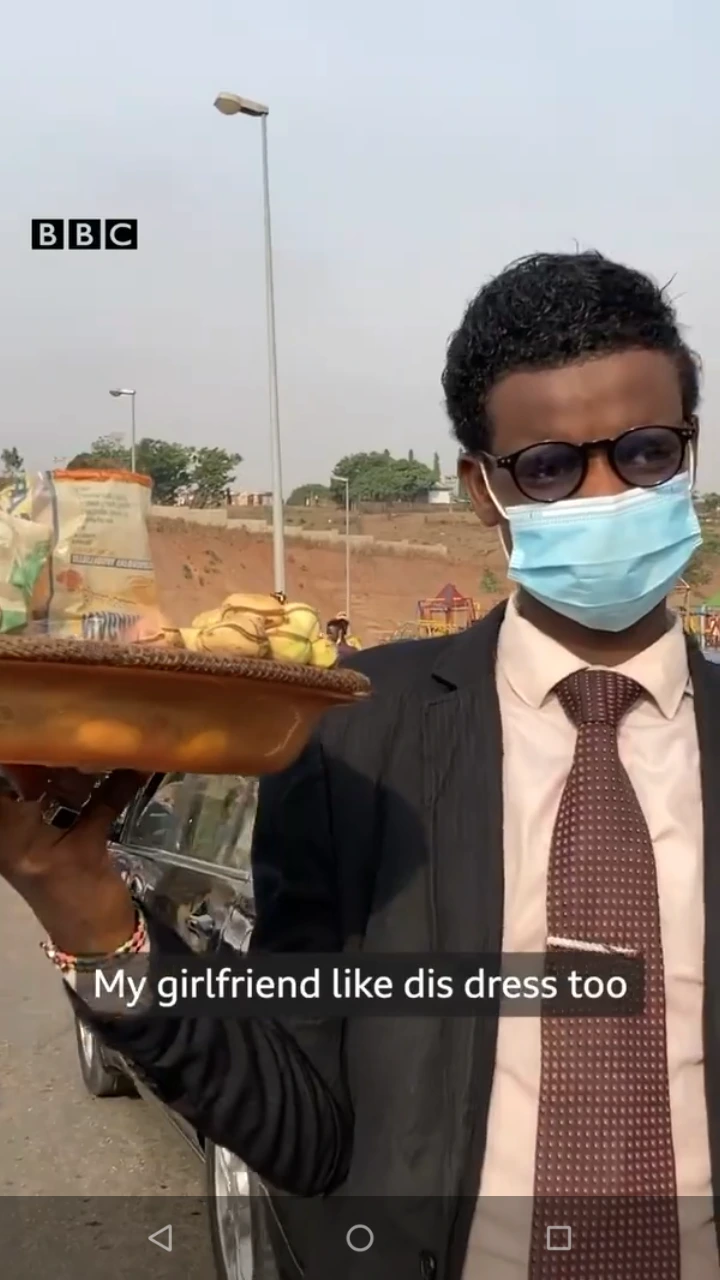 Though people are always questioning his reasons for wearing suit just to sell kola nuts but he simply asks them to get him a better job that befits his suit.
In every morning he makes 6,000; 3,000 and sometimes 5,000. Because of the nature of the traffic at Karu bridge, he stops his morning hawking by 12pm only to come back by 3pm with different suit. Despite the small nature of the business, he confirmed that he uses it to sustain his father and brother who are living in the village.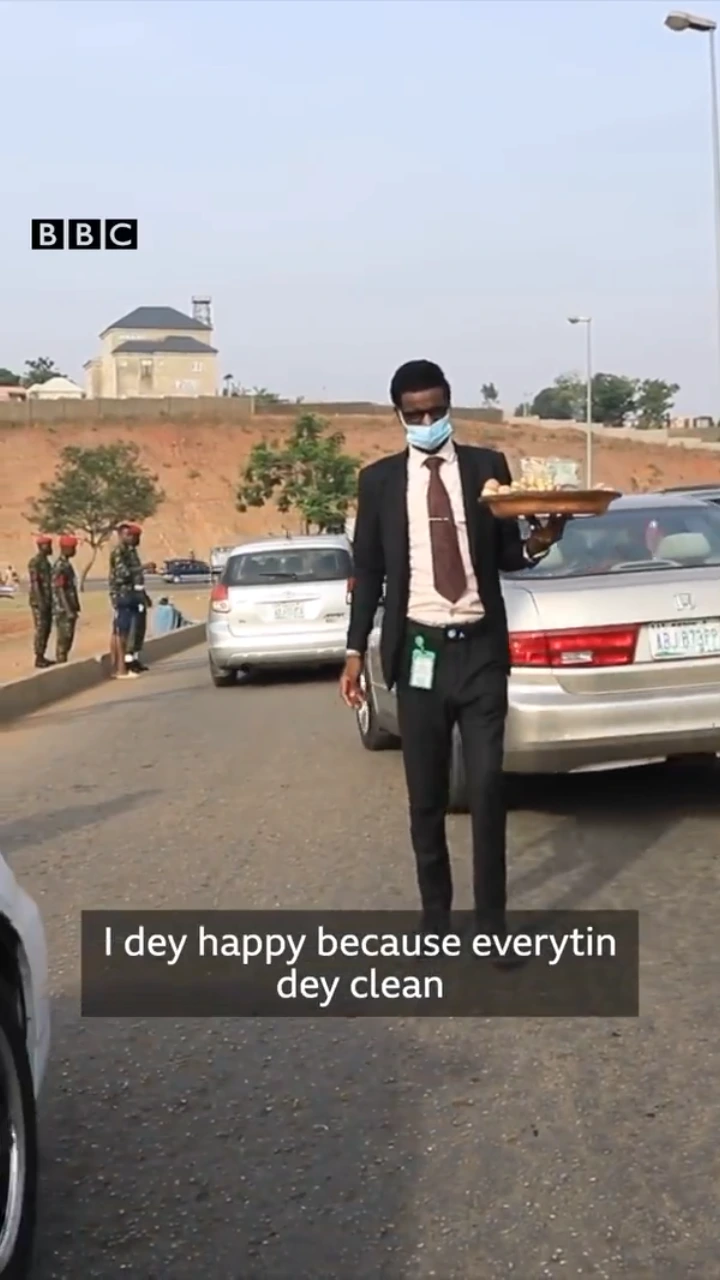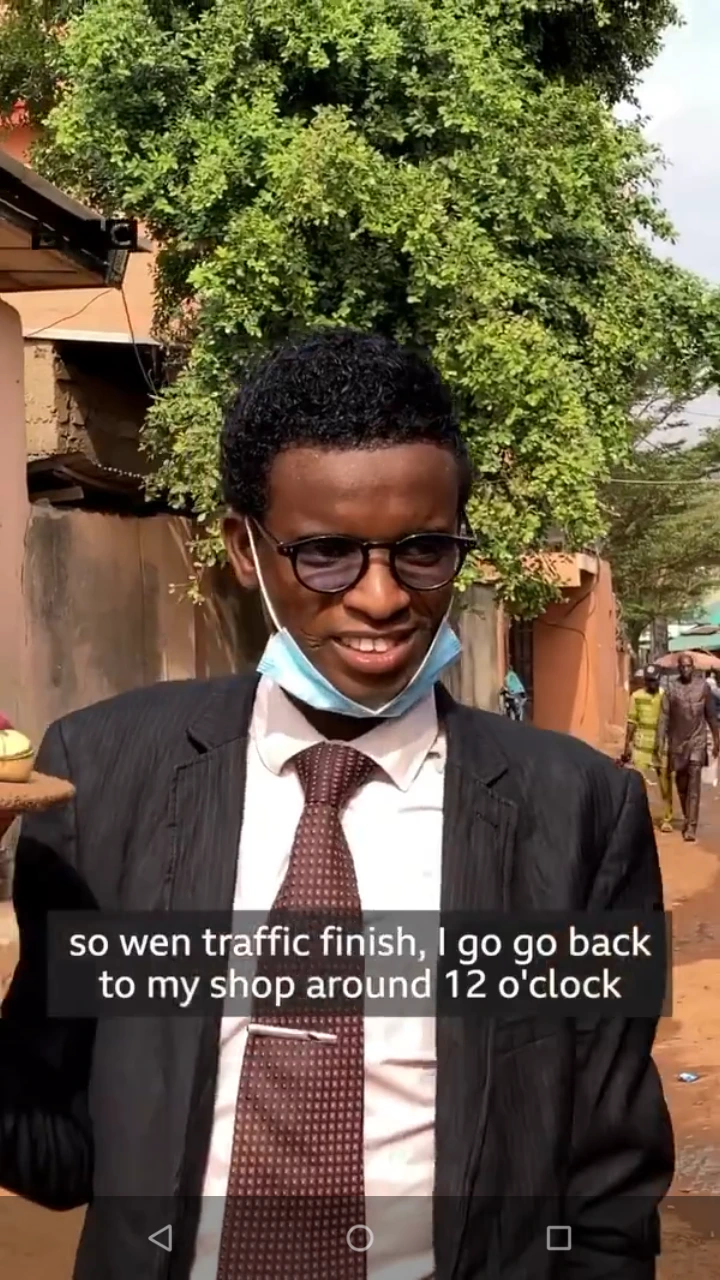 Speaking about his marital status, the corporate kola nuts seller revealed that he is already in a relationship with his girlfriend who stays in the village and they are planning to tie the knot by 2022.
Despite looking so corporate, Zubairu Ibrahim revealed that he used to be herdsman in the village before venturing into kola nuts business. Although he lacks formal education, he didn't deny his undying love for a banking job.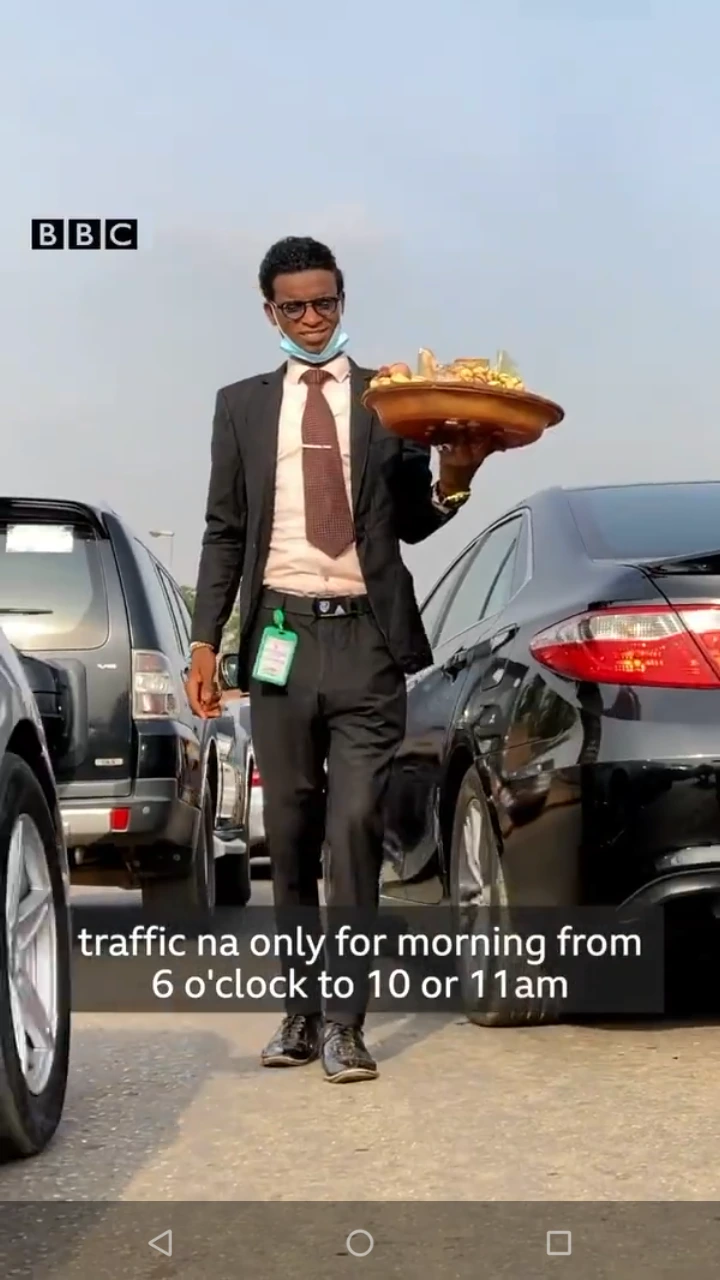 Undoubtedly, Zubairu Ibrahim is certainly the kind of person our youths should be using as their role model. The passion he has for his business is second to known. It is very certain that this young man would go places with such a sound mindset.
See what people are saying about him.