Do you literally have relationship, marriage problem & need to return your lost love back, Bring peace, love and happiness in your marriage, Marriage spells, Love spells. Tap Here Now for a solution

A well known human rights activist, Adeyanju Deji has once again spoken. Adeyanju Deji is a fearless man and a man who always speaks out when there is a need for him to do so.
According to a post he made earlier today on his Facebook page, he decided to remind Nigerians how the present Governor of Imo State, Hope Uzodimma became the Governor of Imo State.
He made it known that it's only in Nigeria that someone who came 4th in a governorship election will be made the governor.
After making the post on his Facebook, it caused several Nigerians to react differently.
Below are some reactions from Nigerians.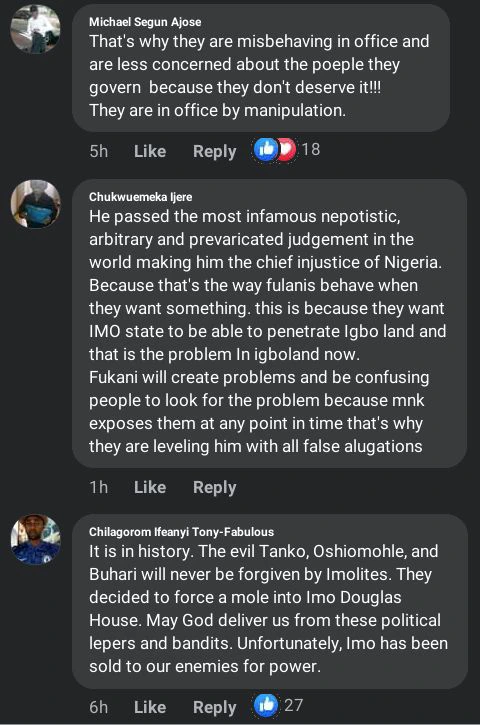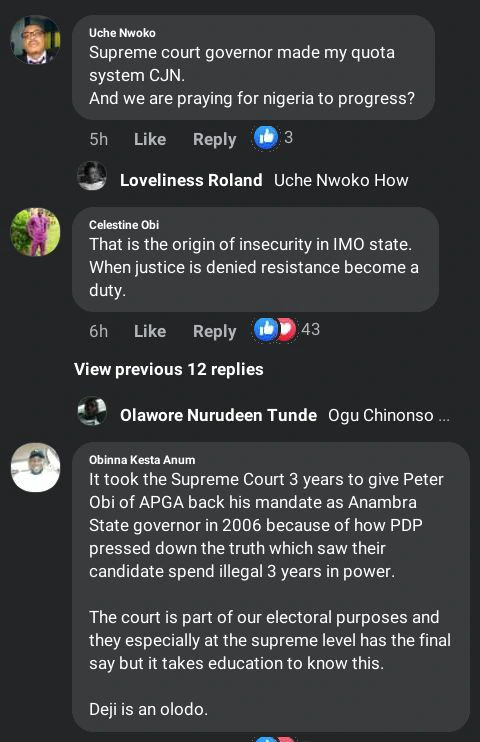 What is your own take as it regards to what Adeyanju Deji has just said here? Do you think that Governor Hope Uzodimma is the right person to be there as the Governor of Imo State or do you think otherwise? You can drop your comments and opinions below.