Do you literally have relationship, marriage problem & need to return your lost love back, Bring peace, love and happiness in your marriage, Marriage spells, Love spells. Tap Here Now for a solution
Some Nigerians have taken to the comment section of a recent post of Ngozi Okonjo-Iweala to pour out their mind and also appeal for her help in the latest Twitter ban by the Nigerian Government.

First of all, Ngozi Okonjo-Iweala a Nigerian-American economist and international development expert who has served since March 2021 as Director-General of the World Trade Organization. She is the first woman and the first African to hold the office.
In a recent post, she shared on her verified Twitter handle, where she narrated her recent meeting with APEC members responsible for trade.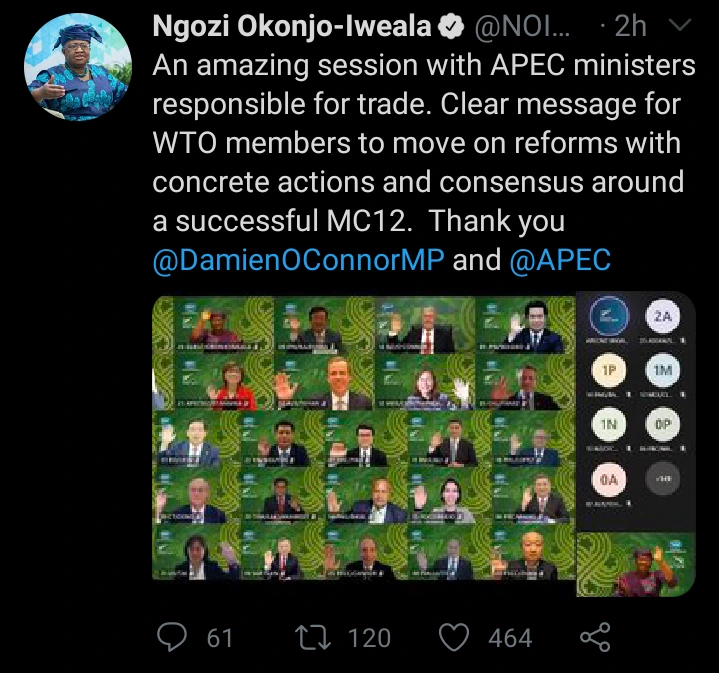 However, instead of some Nigerians reacting directly to her post and what it was all about, they rather begged the WTO Director-General to lend her voice to the happenings in Nigeria.
See some reactions from Nigerians.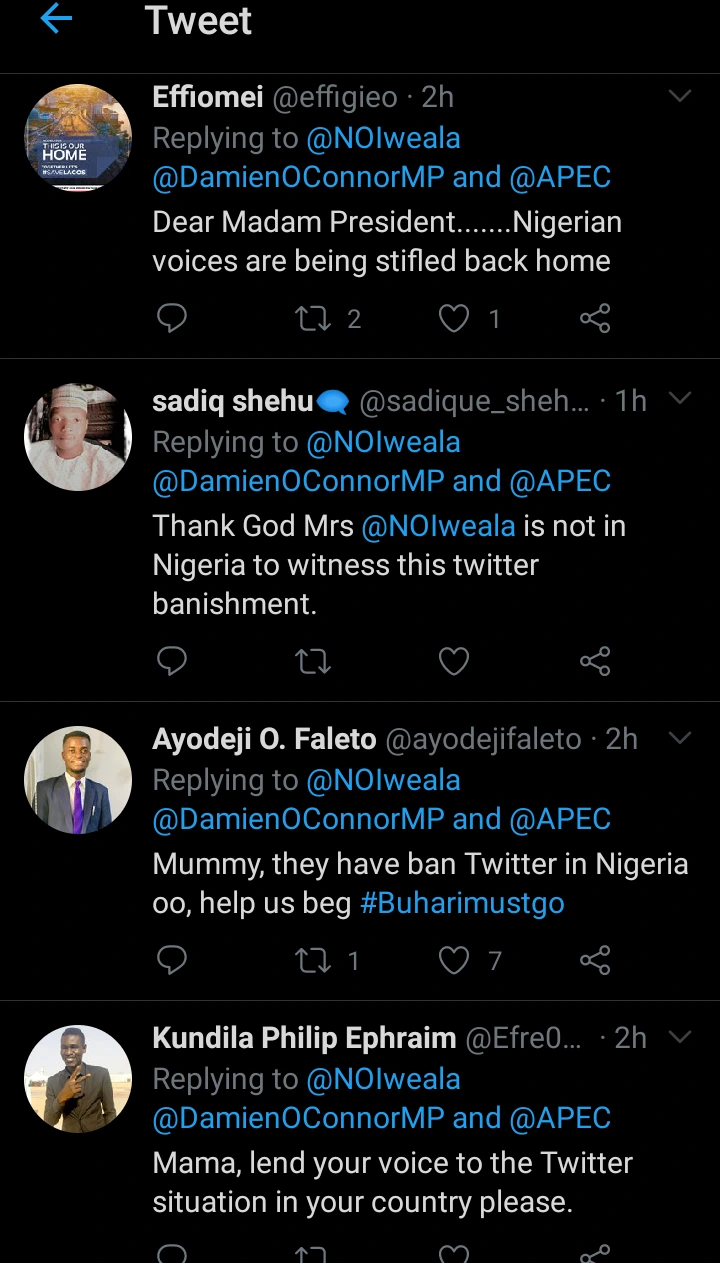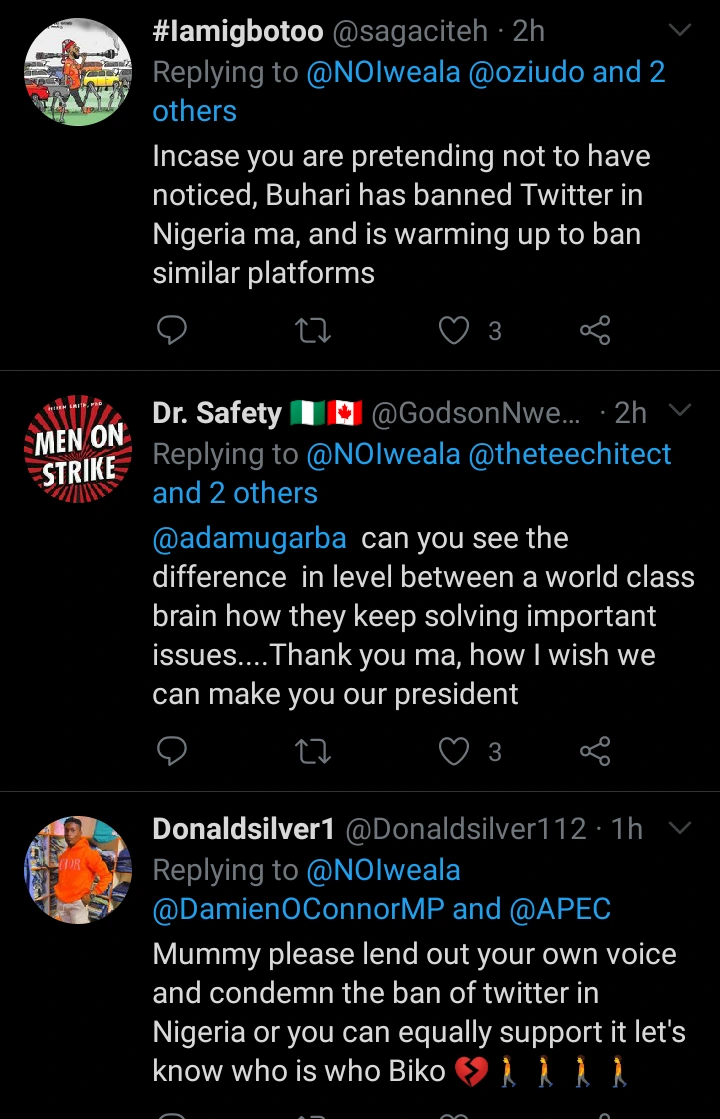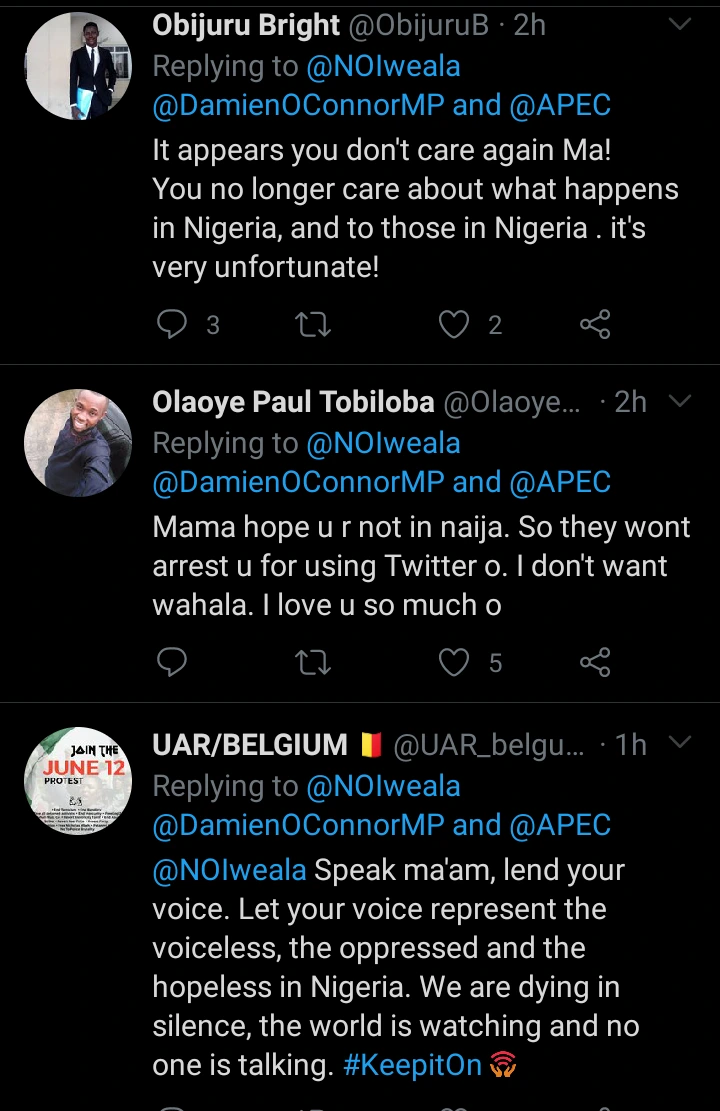 This is a clear indication that this ban of Twitter activities in Nigeria has a deep effect on Nigerians.
Hence, the Federal Government should quickly look into this ban on Twitter activities, because many Nigerians are making a living out of Twitter.