Do you literally have relationship, marriage problem & need to return your lost love back, Bring peace, love and happiness in your marriage, Marriage spells, Love spells. Tap Here Now for a solution

In the early hours of Sunday, news broke via People's Gazette that the renowned founder of the Synagogue Church of All Nations, Pastor T. B. Joshua, is dead. Understandably, many were sceptical about the news, and none more so than Femi Fani Kayode otherwise known as FFK.
Femi Fani Kayode: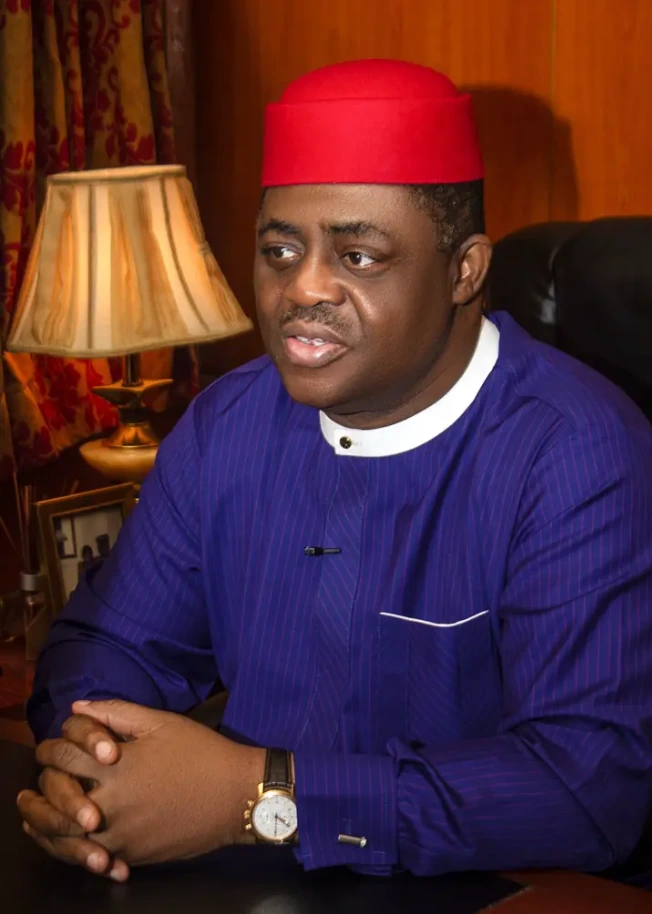 Recall that the man of God is said to have died from yet to be determined causes on the evening of Saturday, leading to widespread speculation as to the authenticity of the news. Speaking shortly after, FFK dismissed the news as false, stating that his friend T. B Joshua is alive and well.
Excerpt of FFK's statement from Daily Post: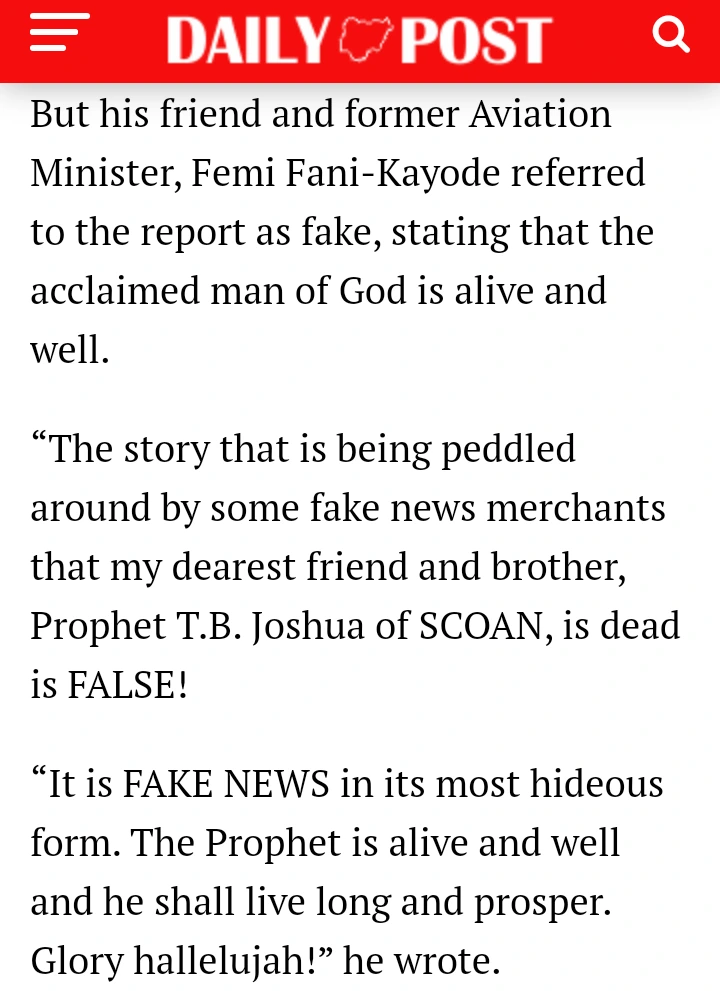 However, in a turn of events, FFK later tweeted that he had been misled and that T. B. Joshua is, in fact, dead. He made the news known via his official Twitter handle, saying he received a call from one of the pastor's daughters confirming the sad news.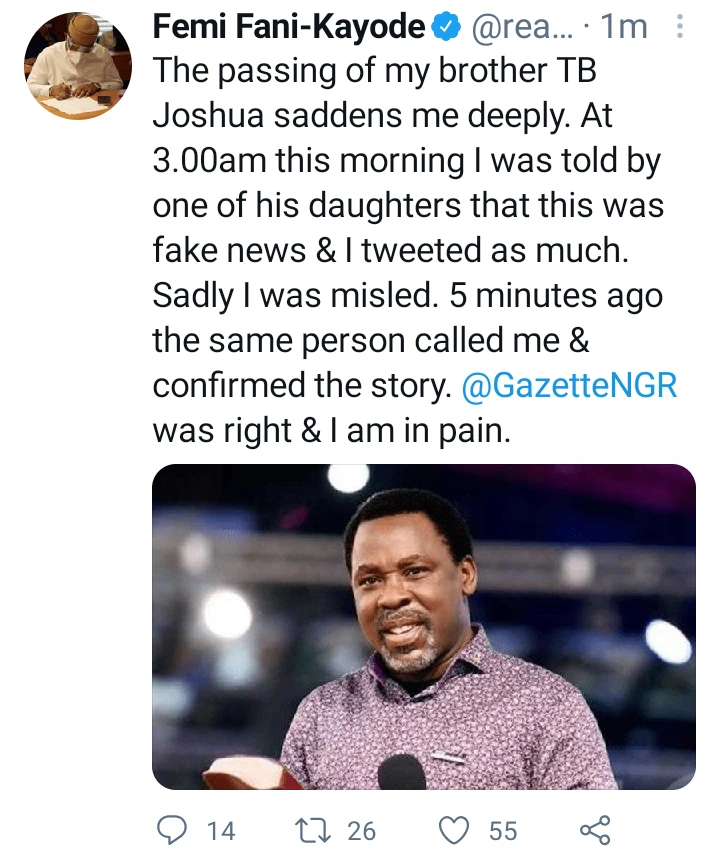 This news is indeed saddening as the prophet was a person who had made a deep impact in the lives of multitudes, both through his philanthropy and prayers. He was 57 years old at the time of his death. May his soul rest in peace.