Do you literally have relationship, marriage problem & need to return your lost love back, Bring peace, love and happiness in your marriage, Marriage spells, Love spells. Tap Here Now for a solution
Apostle Johnson Suleman is a popular Nigerian televangelist who has blessed many lives through his ministrations and philanthropic works. The senior pastor and general overseer of the Omega Fire Ministeries has stirred reactions online with his recent tweet.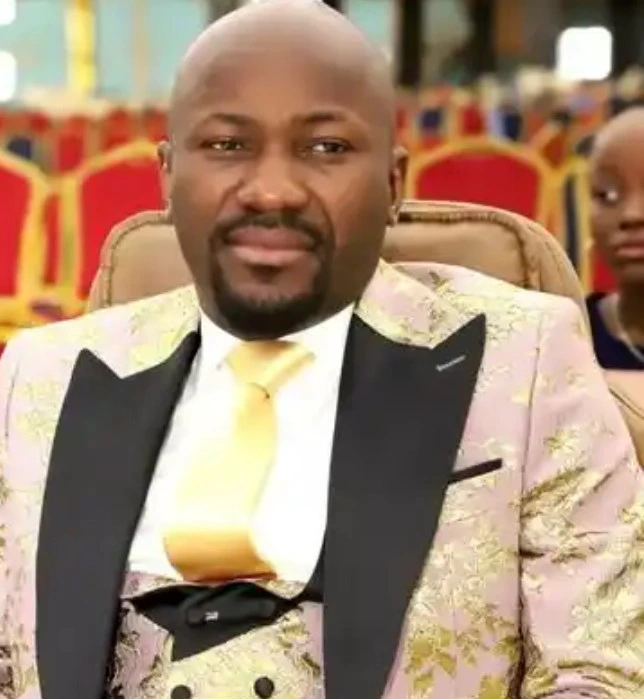 On his verified Twitter page, Apostle Johnson Suleman said:
'My time has come.'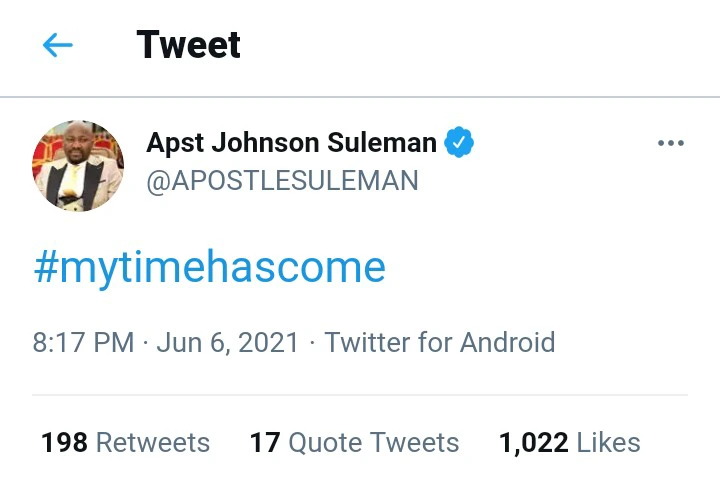 People seem to have misunderstood the man of God's message as many rather requested long life for the minister. Read people's comments below;
- Time has come where? Please sir you will reach 120 plus, don't threaten us with that kind of language.
- Apostle I beg you in the name of God, your time has not come.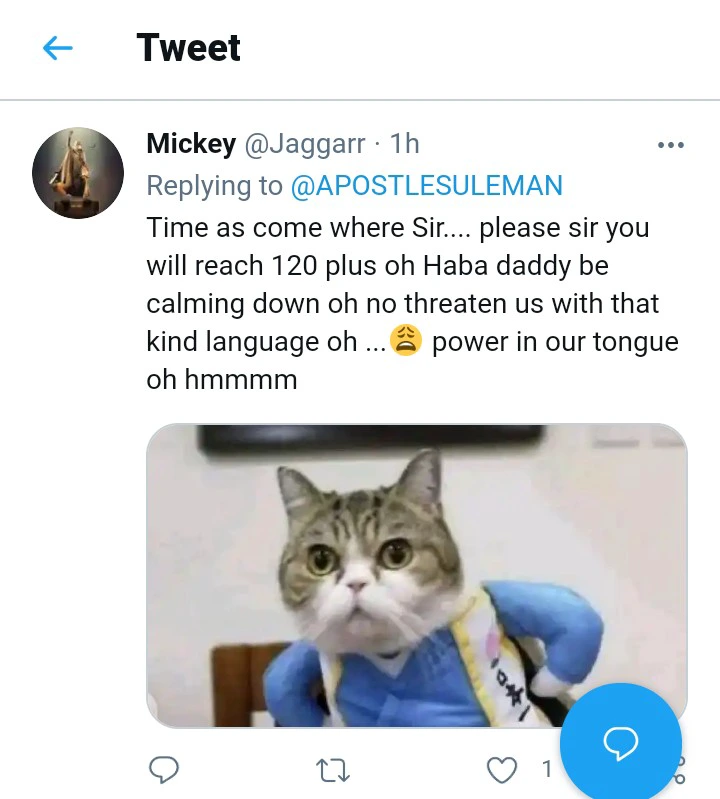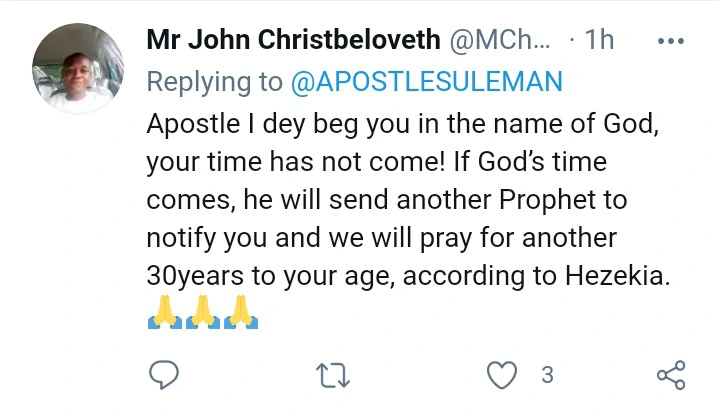 - To go where again? Though the statement has two faces, let it be the good side.
- Please let's be completing our sentence most especially when it is a prayer. This phrase of a thing is not good for this period.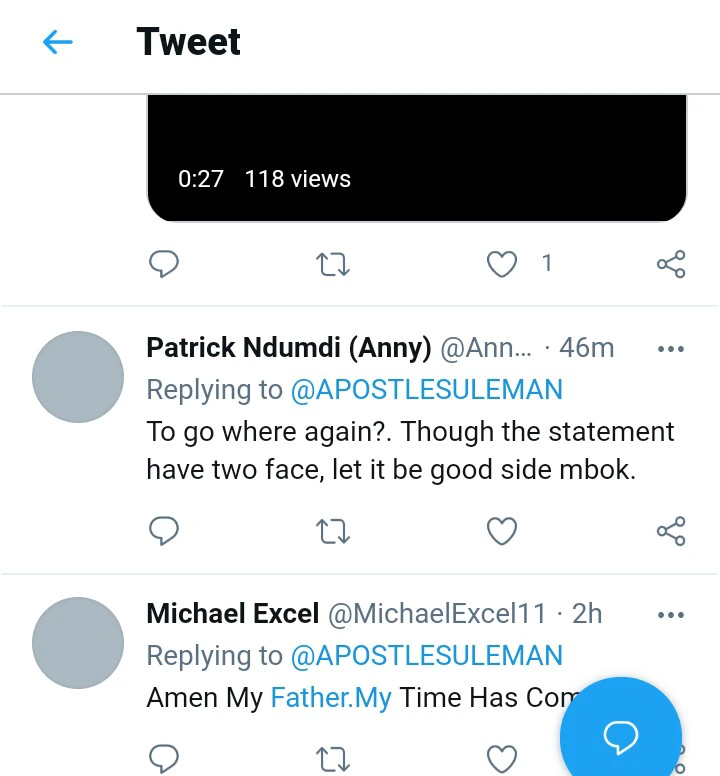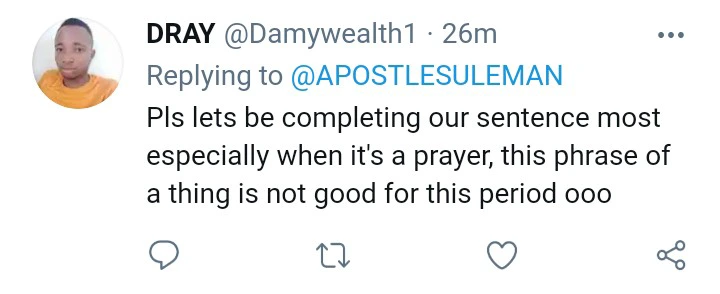 - What time? Apostle stop speaking in parables.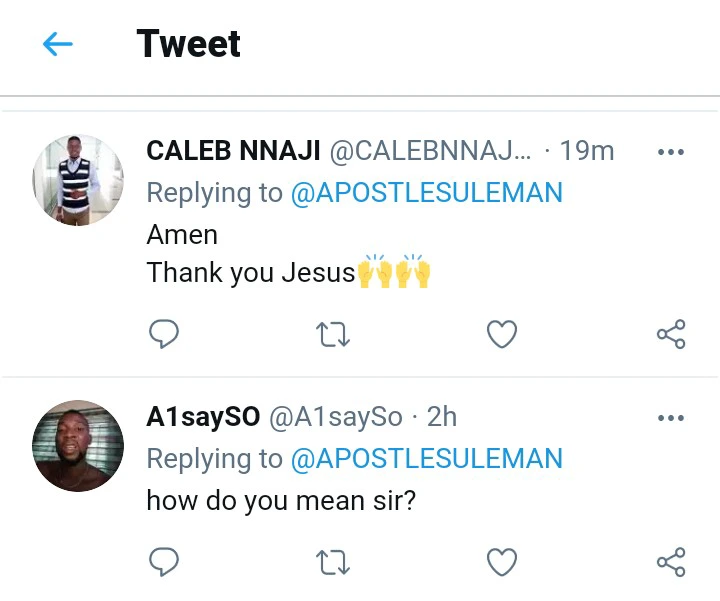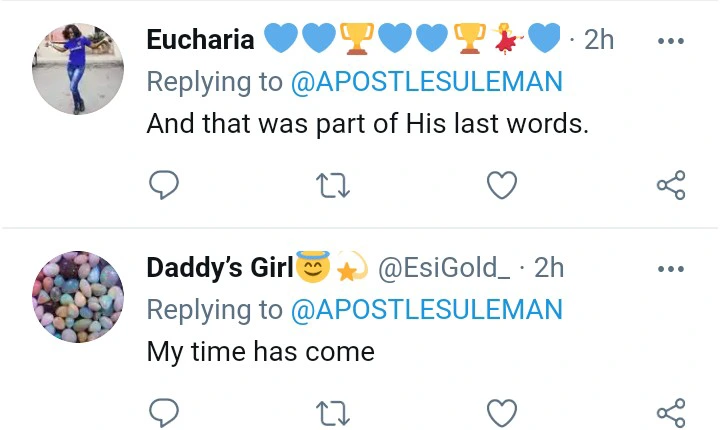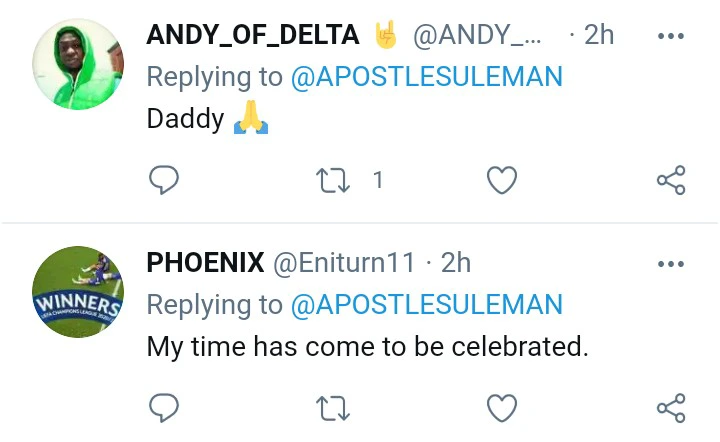 The world is still mourning the death of Prophet TB Joshua and people are amazed to see this two-sided tweet from Apostle Johnson Suleman.
Comment, like and share this article.